ATLI Mission
The mission of the ATLI is to help youth with disabilities achieve successful integration into community life by providing continuous
improvement resources to the systems, practitioners, and citizens who assist these young people with their transition to adulthood.
Read More
Our Projects & Activities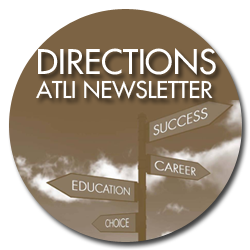 The Directions newsletter is designed to highlight stories regarding students with disabilities and their transition process.
This biannual ATLI publication also serves as a venue to meet transition stakeholders and learn about new programs designed to assist in-service and pre-service professionals in improving transition in the state of Alabama.